A complete Buildings and Facilities Maintenance Management
A complete platform to help your office buildings with managing maintenance. Choose MaintainPad for:
Hassle-free building maintenance
Asset tracking,
Rota management
Staff signing in and out using contactless facial recognition
Keys management
Digital Forms
Manage your Compliance and Fire safety checks and a lot more.
Work Order software
Approve, generate, delegate and track on-demand and preventative maintenance work orders. Data-packed work orders deliver everything you need to work independently and closeout efficiently.
You can prepare for any type of maintenance in advance, whether it is preventative, schedule/ regular, or emergency maintenance.
Whether it's regular replacement of lights, a broken boiler or a damaged water fountain, your staff can report it on MaintainPad. Within seconds, the issue will be reported (with images and exact information about the broken assets gathered from the QR scanner) to the manager, who can then choose to forward the details to any of their contractors. The contractors reply back with their estimated cost and availability, you pick the one that suits you, they come in and fix the problem. All the manager needs to do is a few clicks, and the issue is resolved.
Planned, Preventative Maintenance for Buildings and Facilities
Research from the Building Owners and Managers Association (BOMA) found that maintenance is the third-largest office expense, after fixed costs and utilities. However, many offices fail to budget for regular, preventative maintenance and then end up spending more money on expensive, urgent repairs.
Breakdowns happen, and they're expensive to fix once they do. Having a system that can notify you to have your assets serviced regularly is a wise idea, before any issue surmounts, damages any large equipment and eventually hinders a smooth flow in your day to day operations.
This is where MaintainPad is your best friend. Once your asset is on MaintainPad, it will do the job of reminding you to keep it serviced – that's one thing off your mind, so you can do things that really matter to your business.
Digital inspections and PDF reports
Digitalise inspections and generate PDF reports of completed checks or a summary of reports over a period of time with a simple application. Reports can be emailed to your whoever needs them at the click of a button.
Record checks and risk assessments
Perform and record digital risk assessment and checklists effortlessly with MaintainPad. Divide Cleaning Tasks Into Daily, Weekly, Monthly, and Quarterly. Eg. Wiping down kitchen surfaces, Desks and mopping floors should be done daily, while jobs like deep cleaning carpets can be done quarterly. 
Add your custom checklists or use pre-built checklists such as:
COVID-19 cleaning
Regular cleaning checklists
Legionnaires checks
Health and safety checklists
 Train your staff to do checks consistently with videos and tasks lists. Assign checklists in work orders to ensure the best quality of work is done every time.
Know what your staff think through our survey app
With our Be Heard app, Let your staff communicate honestly with you to identify areas for improvement. Surveys are anonymous and confidential.
Asset management for Offices and buildings
From inventory to capital expenditures to office supplies, offices are constantly acquiring new assets. Proper asset management improves operational efficiency and decreases the chance of fraud. Decisions about asset management also affect company financial statements and tax returns.
 By tagging and scanning QR codes or RFID tags on your fixed and rotational assets, with our Asset Management App built into MaintainPad:
You and your staff can report faults that occur in an office environment
Engineers can check the asset's repair history to analyse trends and keep stock for most common repairs.
You can tag your rotational assets too to check what is due to be returned.
Receive and send reminders when loaned equipment is not returned or to perform regular checks on vehicles, ladders, etc. 
Print your own QR codes
Unlike other keys and asset management solutions, where you have to pay for the tags, with MaintainPad you will be provided with your own portable battery-powered Bluetooth QR code printer.
Labels are heat, scratch and water-resistant and can be printed (and re-printed) in different sizes and colours to help you label your keys and assets. Why pay to buy tags when you can make your own?
Or use RFID technology for surveys and inspections
RFID tags linked to assets do not need to be scanned but are detected when walking within their operating range. The perfect solution for assets surveying or inventory checks as original and current inventory lists can be quickly and easily compared by the click of a button. Digital reports can also be generated automatically.
Key Management for Buildings and facilities management
Manage keys to meeting rooms and offices effectively and track them with QR code, GPS, Bluetooth or NFC tags. Keep digital track of which staff has returned the key, and who hasn't. Automatic reminders will be sent to anyone who hasn't returned the keys.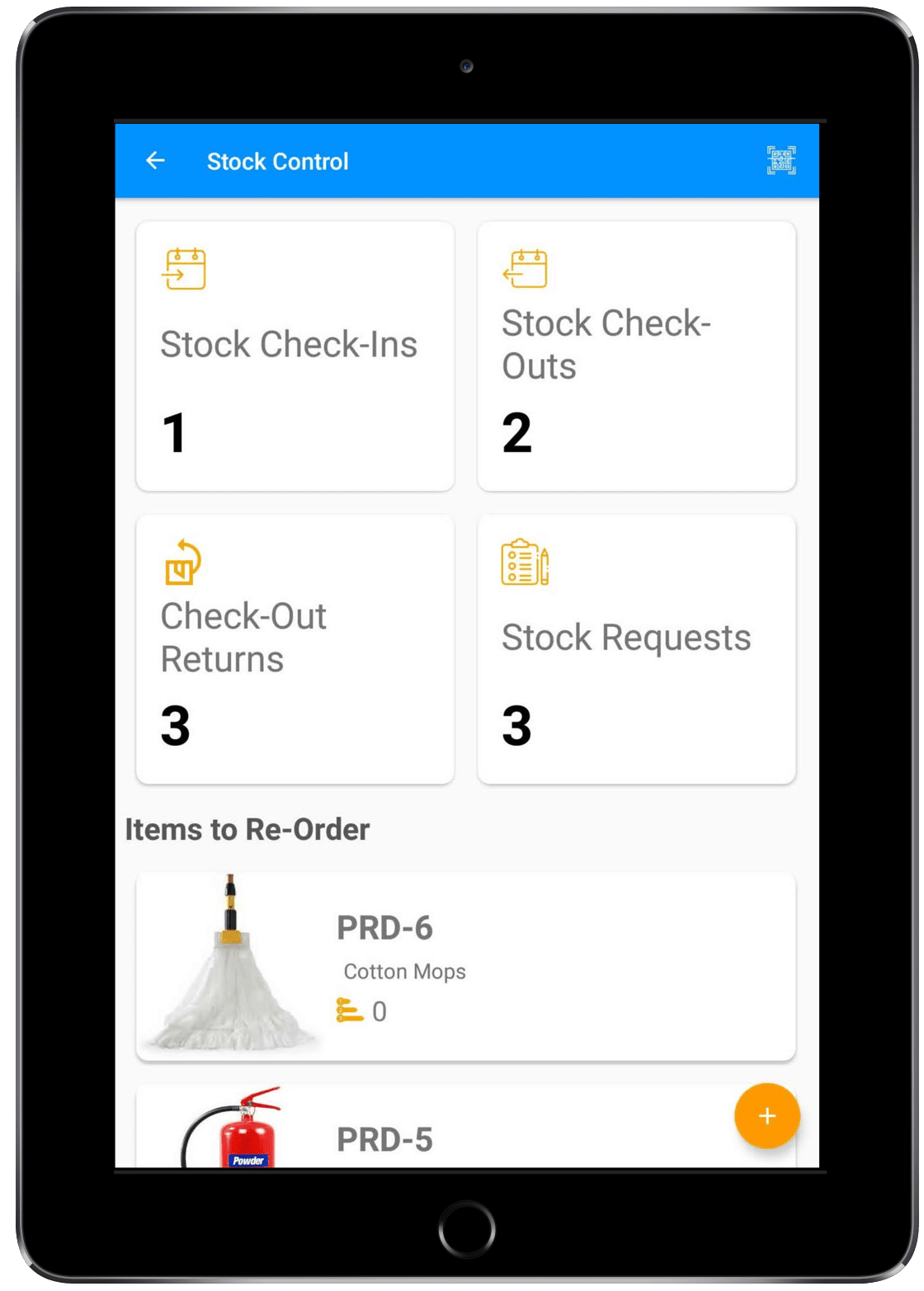 Inventory Management for Offices and Buildings
Office supplies cost money. Spending too much on items you need for your office–inks and toners, pens, pencils, paper, laminating supplies, tape−is a waste of money that could be spent investing in your company's growth. Keeping your office inventory under control can not only loosen up your budget but also ensure that you have all the supplies you need when you need them.
MaintainPad will keep track and once you go below a threshold, an automatic order can be placed. Now you never have to worry about overstocking or understocking.
Create digital forms and documents
Use MaintainPad to create and send forms for your clients to fill in. MaintainPad's intuitive design makes filling any form fast and efficient.
 Add complex workflows with multiple answer types (dropdowns, checkboxes etc.) to gather as much information as is useful.  
HR, rota and attendance management made easy
Gone are the days of signing paper forms and timesheets! Staff can now clock in and out with just a quick face scan. Their clocking times are automatically matched with their shifts. You can leave important notes or training reminders to your staff when they arrive.
Monitor requests sent to colleagues
With our You Do app:
Streamline communication when working in a team.
Send requests to your colleagues
Track status of what's being done and by whom.
All Meeting notes in one place
Sales, leads and follow-ups all taken care of
Flexibility and Accessibility
Once registered on a computer, MaintainPad can be used on any phone or tablet and can be easily and quickly accessed from anywhere.
Data safety and security
Choose MaintainPad and store your data, save and send documents safely securely in the Cloud.
Your data is encrypted between your devices and our servers
All of our servers are ISO certified and GDPE compliant
All your data is backed up on a regular basis
Disastor recovery and business continuity to ensure your data's safety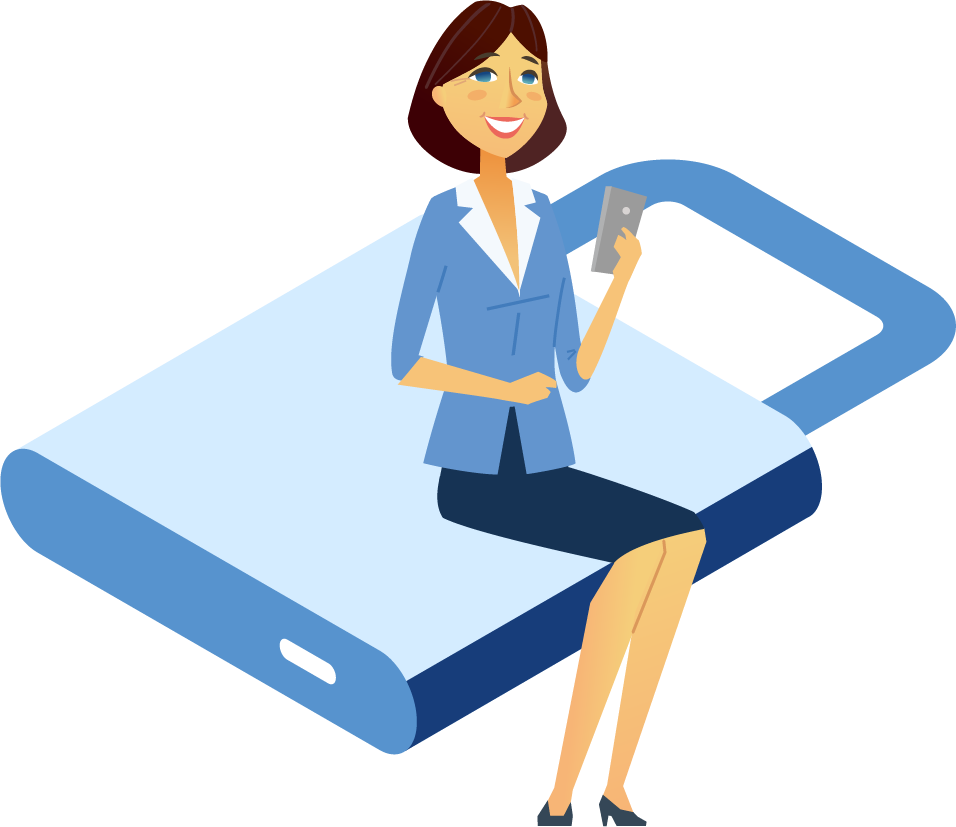 See how End-to-End Repair Management can help You.
Want a personalised quote?
Our unique pricing calculator can work out the best price for you