Property, Assets & Equipment Managers Struggle with Reactive & Corrective Maintenance
Are you constantly getting phone calls about faults being reported, are you spending too much time replying to repair request emails?
With our Report a Repair app, be able to reduce the amount of time spent on these types of tasks, by reporting repairs anytime, anywhere simply and effortlessly. Spend more time on the important things.
Report repair anytime anywhere.
Create time to spend recruiting landlords and tenants.
Relieve the stress and hassle related to repairs.
All information gathered from a form, no need for call back for extra information.
Don't Get Lost in Translation. Easy to Report Repairs in Multiple Languages
Avoid misunderstandings because of language issues.
Allow your tenants to translate the repair report form page in their language.
Let your tenants report using the language they're comfortable in.
Increase accessibility to your services.
24/7 Self Service Report a Repair
Tenant's report a needed repair by scanning an asset QR-code or uploading photo evidence from their mobile device.
The app then alerts you that a repair is needed, what it is, and then suggests the most relevant contractor to fix it.
When a repair is completed, the contractor can then upload their own photo evidence as proof of completion for you and your tenants to sign-off.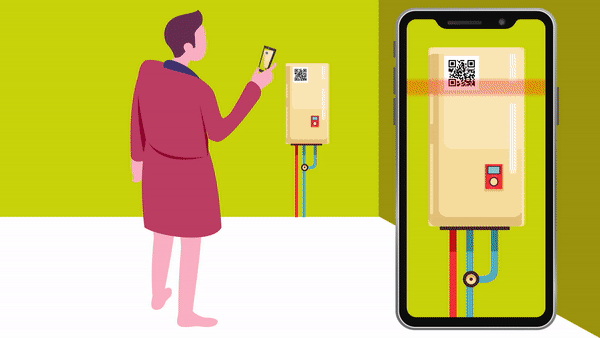 Accurate Reporting from Tenants no matter what the type of issue is
Does the reported issue need a site visit? Empower tenants to take photos of issues, attach videos to their repair requests so you and your repair management team can assess the nature of the issue and take relevant tools and parts with them saving everyone's time.
Avoid unnecessary site visits by capturing accurate information of the repair needed such as make, model, pictures, and videos.
A great tool for managers who manage large numbers of properties like student accommodations or housing.
Helps you prioritise what to fix and when – if something isn't urgent, you don't need to be spending money to bring out contractors if it can be fixed by tenants.
Help Tenants to Help Themselves with Self Service Videos and Guides
Have your tenants tried turning it off and on again? Reduce the amount of un-necessary calls and emails coming to property managers.
Tenants, when reporting a repair, are prompted to try fix it themselves first with the help of video usage guides, reducing their frustration and eliminating time wasted on trips.
If they are still unable to fix it, a suitable contractor can be called out to assist them.
No More Missed Contractor Visits
The moment a contractor or staff member is assigned to a job, the tenant gets a notification of ETA via text message with a real time location indicator of contractor.
This not only means your tenants are in the know, but it also:
Saves money on missed visits.
Saves time of your engineers on missed call-outs.
Upgrade to a Complete Asset & Equipment Management for Properties, Buildings, and Facilities
By tagging and scanning QR codes or RFID tags on your fixed and Rotating Assets, with our Asset Management app built into MaintainPad:
You and your staff or tenants can report faults.
Engineers can check the asset's repair history to analyse trends and keep stock.
You can tag your Rotating Assets too to check what is due to be returned.
You receive and send reminders when loaned equipment is not returned or to perform regular checks on vehicles, ladders, etc.
Upgrade to complete Assets and Equipment Management - Print your own QR codes for Assets and Equipment
Unlike other Asset & Equipment key management solutions, where you must pay for the tags, with MaintainPad you will be provided with your own portable battery powered Bluetooth QR code printer.
Labels are waterproof, and heat/scratch resistant.
Different sizes and 24 different colours to help you label your keys and other assets.
Reprint tags whenever you want no more waiting for 3rd party suppliers, why pay to buying tags when you can make your own?
Upgrade to complete CMMS Work Orders Solution-Technical Guides for Engineers
Get
MaintainPad Smart CMMS
so you can:
Attach technical manuals or technical video guides for your engineers.
Get to the root of a problem faster.
Upgrade to Store & Access Asset & Equipment Related Documents
Access documentation relating to the assets & equipment.
User manuals to aid use of the assets & equipment.
User guidance on how to set up the assets & equipment.
Attach essential documentations such as safety certification to ensure the assets & equipment is safe to be used.
Upgrade to get Proactive & Preventative Repair Maintenance Management
Keep machinery and equipment functional with regular automatically generated routine maintenance.
Reduce health and safety risks.
Improved reliability and life of the equipment.
Improve productivity.
Upgrade to get Reactive & Corrective Repair Maintenance Management
Use past data to automatically predict when to schedule maintenance resulting in minimise device downtime and have the equipment and machinery not breaking down.
Get a long lifespan from your equipment.
Save costs.
Upgrade to Identify Recurring Faults and Trends Easily
Access every asset & equipment's faults and repairs history.
Make informed decision on whether an item should be fixed or replaced.
The app will also help you analyse trends to understand what the underlying issues are and what replacement parts you need to keep in stock.
Upgrade to get Auto Organised Repair Requests
Keeping a track of repair requests via calls, messages, and emails, and remembering what's still pending can be very challenging.
Everything reported via Smart Work Orders is:
Automatically organised based on issue type and priority.
All compiled in a simple to follow dashboard of repair requests no matter when and how they were reported.
Upgrade to automatically see Who's Available and How Much Will They Charge? Sourcing Contractors Made Simple
How much time do you spend ringing around checking availability and costs from your existing contractors?
Simply tender the job details to your existing contractors and choose the best available option.
Jobs can also be auto allocated to internal maintenance staff.
Everything Done in Real-Time With Mobile Apps
Complete more tasks whilst being on the go with our Report a Repair app.
Add or update maintenance jobs.
Route planning.
Asset Checks & Compliance.
Works in no connectivity areas (offline access).
Receive custom notifications of upcoming jobs and tasks.
Upgrade to get Easy Work Orders (Digital Job Sheets)
With MaintainPad Everything is allocated and captured on the App. Engineers don't have to come to a office to collect job sheets.
Access Work schedule, before and after photos, completion notes and much more.
Also useful for audit trail and a log of what was repaired, when and by whom.
Upgrade to Itemised Labour Costs for Each Repair Job
Have labour costs attached to each asset maintenance so you can see a breakdown of assets servicing costs.
Get clarity on labour costs linked to each asset's repairs and overall cost of ownership.
Work Orders Reports & Notifications with Every Detail
Every detail captured from the app is shown in an intuitive graphical report, with photographic evidence of work carried out.
Actions on the report can also be risk assessed in points.
Any actions need taking highlighted on the report and report updated as and when the issues are resolved.
Centralised Management Dashboard for Assets, Equipment, Work Orders, Inspections and Maintenance Teams
Now with MaintainPad you can see all assets locations no matter where they are.
Clear picture of all asset's location from a centralised dashboard.
Instant Quotes and One-Click Approval
Accurate information, images and videos submitted by a tenant in Report a Repair allows your staff and contractors to provide instant quotes; ready to be approved by the landlord or property owner.
A great feature for property managers, this allows you to:
Get repairs approved faster.
No more calling or emailing and reminding for approvals.
Reduce liability on essential safety repairs that need approval but are delayed due to administrative work involved.
Upgrade to receive Auto Inform Owners, Landlords & Managers of the Progress
Increase engagement with landlords by keeping them informed of the progress on repairs.
Share feedback of tenant about how efficient your contractors have been.
Improving the experience of your landlord and building stronger relations.
Upgrade to Create Routes and Plan Rounds Efficiently
Create a route plan for your engineers and contractors that allows for the quickest and most efficient route.
Track location in real-time of your engineers.
Automatically shares the estimated time of arrival (ETA) with the customers.
Engineers & Contractors Route Planning with Real-time Location Updates
Allow site engineers to plan an efficient route based on the allocated jobs.
Our Delivity app keeps your site engineers organised.
Automatically shares the estimated time of arrival (ETA) with the customers.
Notify Tenants & Customers when to be in for Repairs
Route planning feature automatically:
Lets your customers be notified via SMS text message of contractors' ETA.
Track engineers in real-time to know when to be in.
Ensure the safety and security of your tenants and property.
Keep Your Customers in the Know
From issues reported by tenants to issues resolved by your team, everything is captured with photographic evidence with costs and time spent on each issue.
Our Asset Management app saves and shares information to the right people at the right time.
Automated notifications sent with detailed PDF reports with remedial work done and parts replaced with a few clicks. Better still, reports can be sent directly from the app.
Set Custom Permission Levels for Each System and App User
Customise what data specific users have access to view or edit.
Ensure that only the trusted users can edit important information.
Control app access level and what users can view or do from the App.
Set customised dashboards
Customise your dashboards based on user permissions and what is important for them.
Display key performance indicators (KPI's), actionable items, overdue jobs, upcoming tasks, trends and patterns and so much more.
Customised and Detailed Reporting
Create custom reports based on your business needs.
Setup specific conditions that send you reports automatically or download the reports whenever you need the information.
Schedule reports that can be sent out to different staff, contractors and even your customers to see specific information.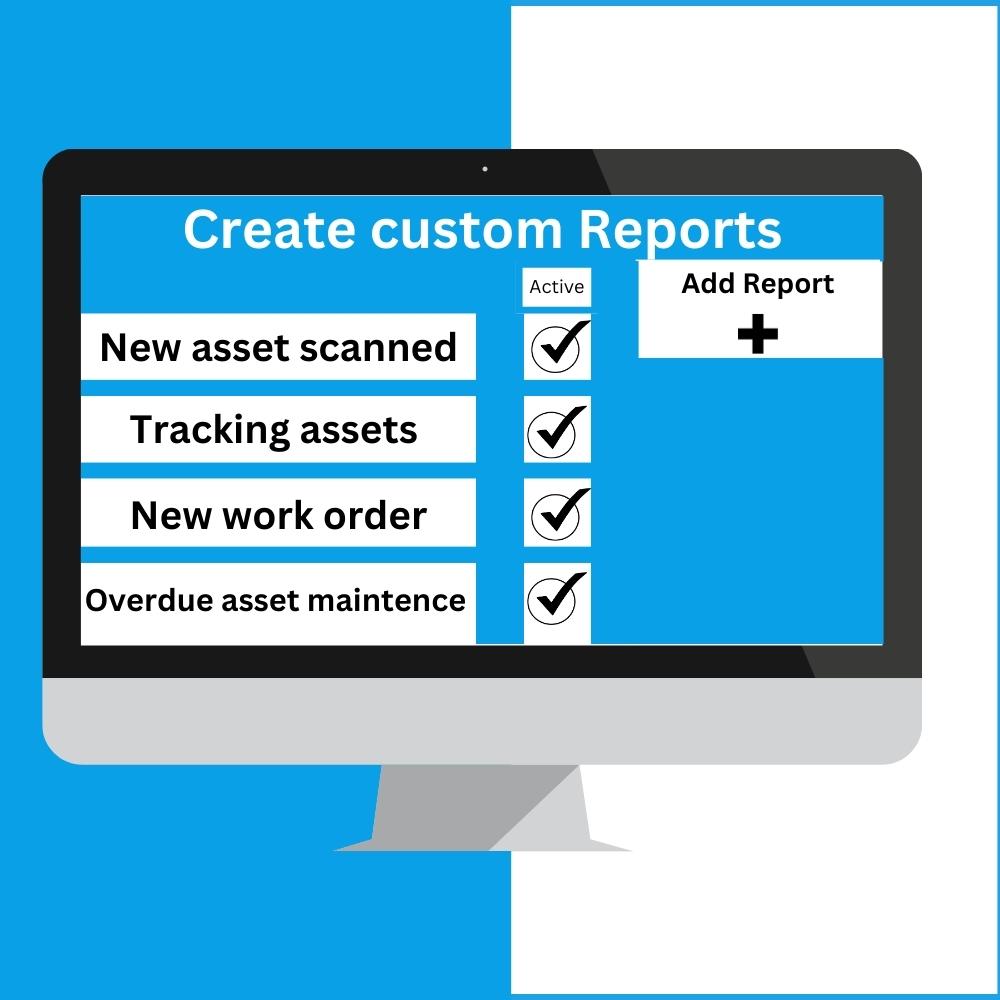 Setup custom notifications
Create custom notifications based on your business needs.
Setup specific conditions that alert and remind you of important things that need specific people's attention at the right time.
Get the right information at the right time for you and your team to act.
Let them talk Integration with your existing ERP and CRM systems
Uptivity Apps can integrate with any existing systems or 3rd party systems such as SAP, Microsoft Dynamics, IBM Maximo, Oracle & Salesforce.
Our apps can also integrate to your accounting software such as Sage, Quickbooks etc.
It's good for SYSTEMS TO TALK. Uptivity Apps can do that.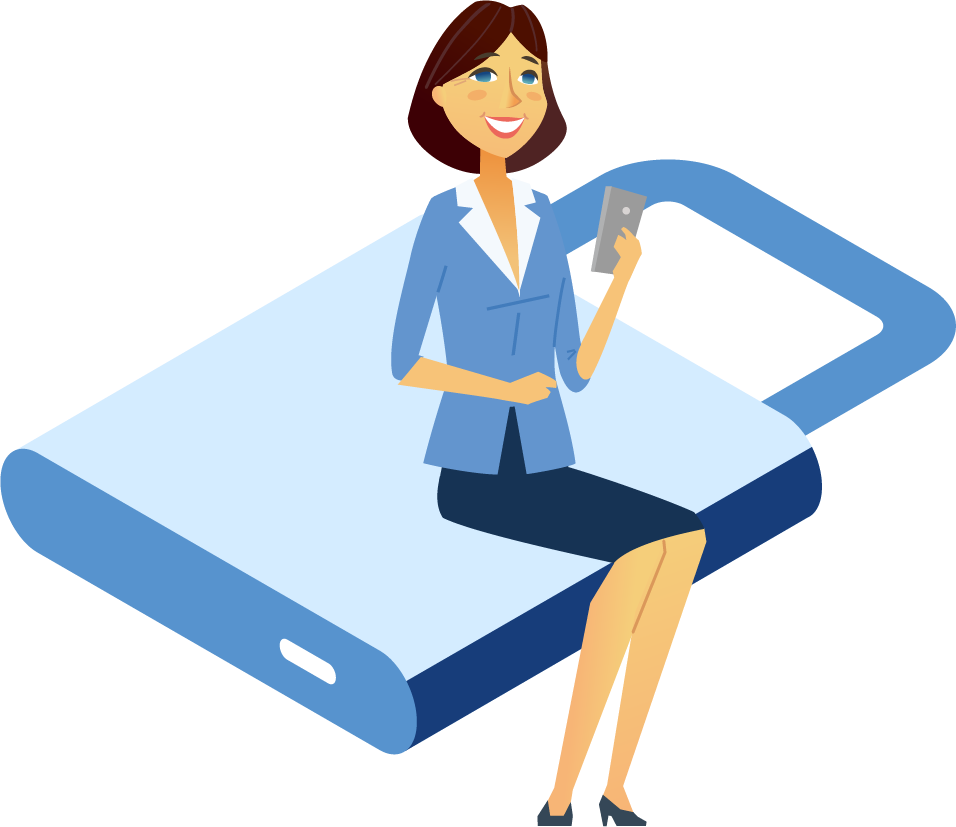 Data safety and security
Choose MaintainPad and store your data, save, and send documents safely securely in the Cloud:
Your data is encrypted between your devices and our servers.
All of our servers are ISO certified and GDPR compliant.
All your data is backed up on a regular basis.
Disaster recovery and business continuity to ensure your data's safety.
Who is Report a Repair for?
Tenants report repairs 24/7 via the App with accurate information to minimise unnecessary site visits. Tenants informed of when the contractor will call.
Offices
Coordinate (reactive or proactive) repairs, attach images and videos. Repairs get recorded against the broken asset to keep track of its history.
Healthcare & Veterinary
Ensuring all equipment works at all times is crucial in the healthcare and animal care industry. Let your staff report issues straight away and 24/7 via the App.
Let the App manage all your repairs so you can fully focus on customer service and food. Keep your hotel and venues in tip-top condition by managing repairs via the App 24/7.
Manage preventative and emergency repairs in your retail business. Your Staff scan QR code and report issues with images seeing assets' information.
Your staff report repairs 24/7 as safety comes first. Managers are notified instantly of issues reported and can see equipment's' details on the App.
Stay compliant and let your employees report preventative or emergency repairs. All in one App.
Busy airports require maintenance of the highest standards. Attach images and precise asset information via scanning QR code to ensure repairs of the upmost quality.
Make sure your staff are safe and all your assets and equipment maintained to the highest standard by tracking and managing all repairs on a simple App.
An App to manage all your repairs. Ensure student safety on campus and let them report any repairs that are needed via one single App.
Report a Repair works well with these Apps
See how
Report a Repair

and Smart Workorders work together