Super Easy Property Maintenance Management
Property Managers juggle many jobs, with repairs taking up a good portion of their time.
SmartWorkorders relieves the stress and hassle related to maintenance and can help create time to spend recruiting landlords and tenants on what would otherwise be spent contacting contractors or managing in-house repairs.
24/7 Report a Repair
Still getting disrupted by calls, emails and messages? Make yours and your tenant's life easy when it comes to reporting a repair.
Tenant's report a needed repair by scanning an asset QR-code or uploading photo evidence from their mobile device
The app then alerts you that a repair is needed, what it is, and then suggests the most relevant contractor to fix it
When a repair is completed, the contractor can then upload their own photo evidence as proof of completion for you and your tenants to sign-off
Self Service Videos
Have your tenants tried turning it off and on again? Reduce the amount of un-necessary calls and emails coming to property managers.
Tenants, when reporting a repair, are prompted to try fix it themselves first with the help of video usage guides
If they are still unable to fix it, a suitable contractor can be called out to assist them
Accurate Reporting from Tenants
Does the reported issue need a site visit? Empower tenants to take photos of issues, attach videos to their repair requests so you and your repair management team can assess the nature of the issue and take relevant tools and parts with them saving everyone's time.
A great tool for managers who manage large numbers of  properties like student accomidations or housing
Helps you prioritise what to fix and when – if something isn't urgent, you don't need to be spending money to bring out contractors if it can be fixed by tenants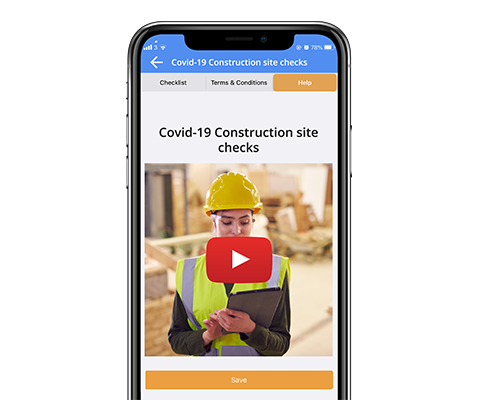 Auto Organised Repair Requests
Keeping a track of repair requests via calls, messages and emails, and remembering what's still pending can be very challenging.
Everything reported via Smart Work Orders is:
Automatically organised based on issue type and priority
All compiled in a simple to follow dashboard of repair requests no matter when and how they were reported
Instant Quotes and One-Click Approval
Accurate information, images and videos submitted by a tenant in Report a Repair allows your staff and contractors to provide instant quotes; ready to be approved by the landlord or property owner.
A great feature for property managers, this allows you to:
Save money and time
Prevent timewasting 
Sourcing Contractors Made Simple: Who's Available and How Much Do They Charge? Made Simple
How much time do you spend ringing around checking availability and costs from your existing contractors?
Simply tender the job details to your existing contractors and choose the best available option
Jobs can also be auto allocated to internal maintenance staff
No More Missed Contractor Visits
The moment a contractor or staff member is assigned to a job, the tenant gets a notification of ETA via text message with a real time location indicator of contractor.
This not only means your tenants are in the know, but it also:
Saves you money on missed calls
Saves you time on contractor call-outs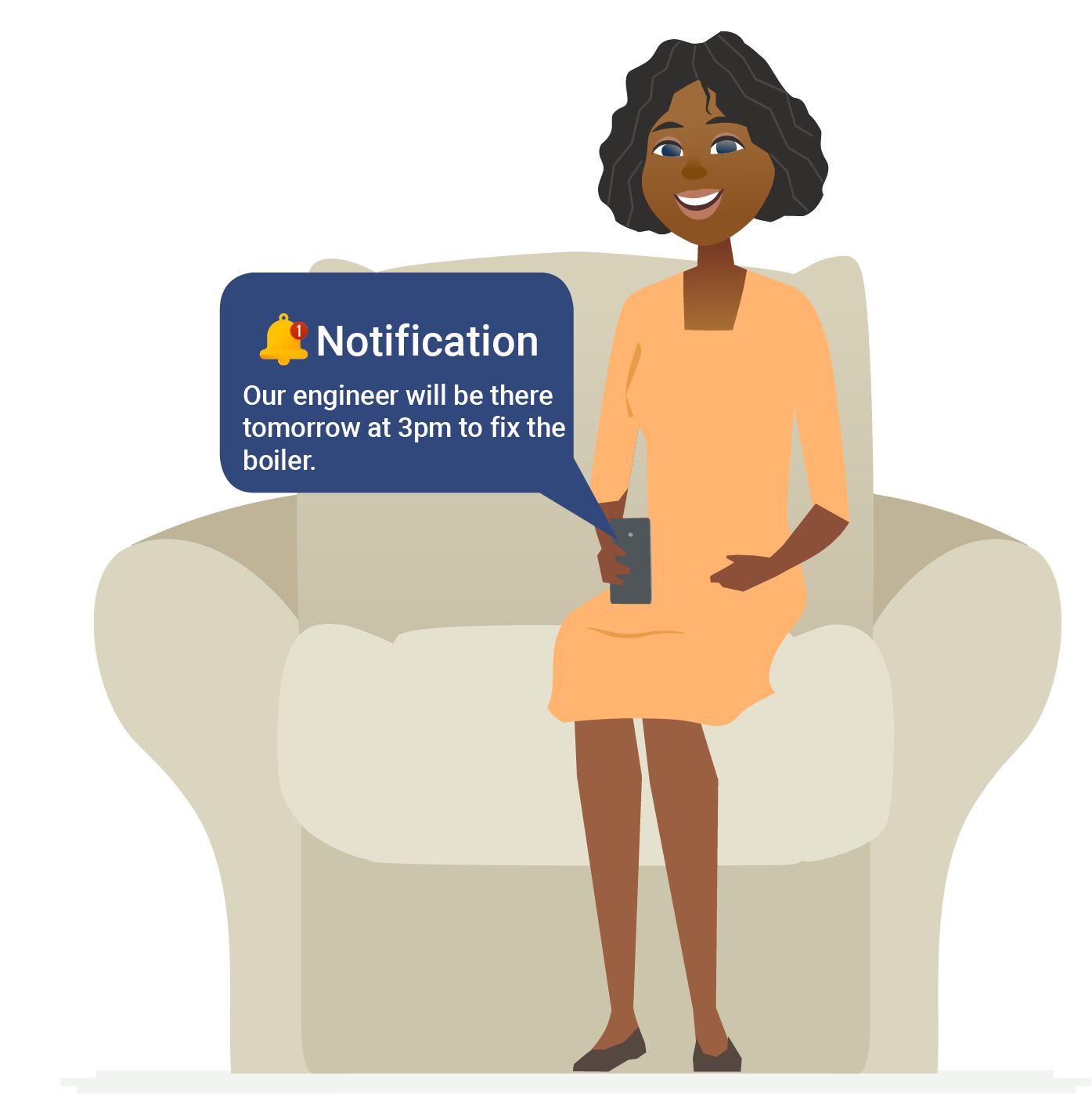 Efficient route planning
Allow site engineers to plan an efficient route based on the allocated jobs. Our Delivity App keeps your site engineers organised and your informed of the engineer's ETA.
Contractor's ID and Rating
Your tenants know who's coming to do the job. Ensuring safety and security of your tenants and property.
Asset Tagging with QR
All Assets have their own QR labels, the App works with our Asset Management system maintaining Purchase Information, Warranty, Repair History and what parts have been replaced by whom and when.
Technical Guides for Engineers
Attach technical manuals or technical video guides for your engineers to get to the root of the problem faster.
Easy Work Orders (Digital Job Sheets)
Everything is allocated and captured on the App. Engineers don't have to come to office to collect job sheets. Work schedule, before and after photos, completion notes and much more. Also useful for audit trail and a log of what was repaired, when and by whom.
Every Job Done Consistently Right
With our Checkki App with Smart Work Orders, each job type has its own completion checklist, so your contractors and engineers don't miss out the details just because they forgot something. Saving another site visit and ensuring every job is done consistently right every time by each contractor or staff.
Feedback-Let your Tenants Be Heard
Our feedback App Be Heard can be linked with Smart Work Orders for you to be aware of the level and quality of service provided by your contractors or staff. Use the feedback to market to your landlords or help your contractors improve their customer services skills.
Auto Inform Landlords of the Progress
Increase engagement with landlords by keeping them informed of the progress on repairs. Share feedback of tenant about how efficient your contractors have been. Improving the experience of your landlord and building stronger relations.
Reports with Every Detail
Every detail captured from the App is shown in an intuitive graphical report for your landlords with photographic evidence of work carried out. Actions on the report can also be risk assessed in points. Any actions need taking highlighted on the report and report updated as and when the issues are resolved.
Data Safety, Privacy and Security
Industry-Standard Data Security; Encrypted and secure communication of data no matter where you access it from. Secure Cloud infrastructure protecting sensitive information and ensuring GDPR-compliance.
Peace-of-mind Data Safety and High Availability; ISO Certified Data Centers with 99.9% up-times with regular data backups and disaster recovery to make sure your operations keep running smoothly around the clock.
Who is Smart Workorders for?
Office and Buildings
Coordinate repairs (reactive or proactive), attach images and videos, with checklists to fulfil. Repairs get recorded against the broken asset to kepe track of its history.
Restaurant & Takeaways
Let the app manage all your repairs so you can fully focus on the food for the customers. Attach images or videos, checklists and track repairs for an asset.
Health & Safety, Cleaning and Compliance
Stay compliant and let your employees report preventative or emergency maintenance, you tender to contractors, get feedback. All in one app.
Retail
Manage preventative and emergency maintenance in your retail business. Staff or customers can scan QR code and report issues with images. Scanning QR attaches information about the asset. 
Hospitality
Keep your hotel and venues in tip-top condition by managing 24/7 maintenance through the app. Guests and staff can attach images and asset information by scanning the QR code.
Airports and Aviation
Buys airports require maintenance of the highest standards. Attach images, checklists and precise asset information via scanning QR code in work orders to ensure repairs of the upmost quality.
Education
An app to manage all your repairs – may they be preventative or emergency. Report, tender to contractors and collect feedback through one app. Ensure student safety on campus by letting them report issues.
Health Care
Ensuring all equipment works at all times is crucial for the health care industry. Manage all your repairs – may they be preventative or emergency from one app. Let staff report issues, tender out to contractors and provide them with checklists to fill after finishing up.
Choose your preferred payment schedule.
Annually (upfront) or monthly.
*Set up fees applies. If you manage more than 800 units (flats, houses, rooms) please contact us for a tailored quotation
Smart Workorders works well with these Apps
Watch Smart Workorders in action