Face-scan, clock in and out
Covid-safe. Much more hygienic than full hand scanning, only one finger is needed.
Payroll. One-click payroll report of all clocking in/out times.
Affordable & easily replaceable hardware. Use any Android tablet (or mobile phone). Just download the app and start.
Cross-checked against shifts. Clockings can be checked against shift start & finishing times.
One-click rostering. Matching staff availability and roles (including secondary and additional roles) with shift requirements.
Hands-free. Use voice commands and face-scanning for clocking in/out (coming soon).
A tablet & app. That's all
I started working in a care home. They showed me their new (but unused) server, and a receipt for a biometric 'clocking in and out machine'.
"Please get it working".
They'd spent £thousands on it, but hadn't got around to getting it implemented. It needed an engineer visit, server configuration and more. And then all it produced was clocking times.
Attendance Rota uses a tablet. Then by downloading the app, you can be up and running in minutes. 
Covid-safe: Zero Touch Clock-in
I installed a new 'clocking in and out machine' into a care home with a full-hand scanning terminal. There were concerns raised about infection control, but they were dismissed. However, with Covid, such concerns are given much more weight, and rightly so. 
Attendance Rota also comes with a completely hands-free version, activated by voice control.
Even works with your mask on. You can't get safer than that!!
Clocking system 'talking'...
.. to the Payroll system. We've seen admin staff spend hours manually copying clocking times from a printout into a payroll system. Our thoughts were, "Wouldn't it be great if they two systems could just 'talk' to each other?" 
Attendance Rota does that. 
One-click shift scheduling
An elderly-care-home owner told me a senior staff spends a whole day allocating staff to shifts, every fortnight. He said, "I would pay a lot of money even if we could just cut it down to half a day".  
Attendance Rota has one-click rostering.
Upload shift requirements, staff roles and availability. Attendance Rota allocate shifts to staff. If some staff can fulfill different roles for, these can be accounted for. All with one-click.
Attendance Rota allows very easy manual shift filling or adjustment.
Alerts on latecomers and...
A customer employing a lot of casual staff told me, "I've had staff clock-in hours before their shift started and get paid when they weren't even needed".
Attendance Rota cross-checks with people shifts and alerts when: 
Staff are late arriving, (even taking into account needing to come in advance to change clothes).

Staff leave early

Arrive very early or leave very late. 

Attendance Rota is very flexible. If you need some other type of checking and alerts, it will probably be to that. 
Notices on clocking-in
"What if we could pass important messages, as soon as staff entered the building". I can't remember who said that, but we built it into Attendance Rota.   
When clocking in, any messages allocated to you will be displayed (importantly, often for legal reasons), the notices can be acknowledged as read. 
Data safety, privacy and security
Industry-Standard Data Security; Encrypted and secure communication of data no matter where you access it from. Secure Cloud infrastructure protecting sensitive information and ensuring GDPR-compliance.
Peace-of-mind Data Safety and High Availability; ISO Certified Data Centers with 99.9% up-times with regular data backups and disaster recovery to make sure your operations keep running smoothly around the clock.
Hospitality & Retail
A restaurant owner said, "I have had casual staff clock-in hours early and claim extra wages". Attendance Rota can alert you in this scenario.
Industry & Healthcare
Auto rota (in one-click) where there are multiple and complex shifts will save hours of effort.
Fill your staff rota automatically, taking into account availability, skills and requirements.
Know who's on-site, when and for how long. Pass instructions on clocking-in.
Our pricing can be customised to your business's specific needs. We offer subscriptions to individual apps and packages tailored for different sectors.
Basic
When billed annually (otherwise, £55pm)

up-to 15 Staff

Hands-free, face scanning clocking in/out

Checks attendance with shifts

Server Hosting

Email Support

Updates and Backups

*One-time setup fees may apply

**Equipment & Hardware not included
Plus
When billed annually (otherwise, £180pm)

up-to 30 staff

Hands-free, face scanning clocking in/out

Checks attendance with shifts

Server Hosting

Email Support

*One-time setup fees may apply

**Equipment & Hardware not included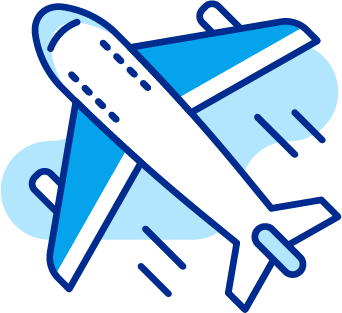 Premium
When billed annually (otherwise, £350pm)

up-to 90 staff

Hands-free, face scanning clocking in/out

Checks attendance with shifts

One-click rostering

Server Hosting

Premium Support

Updates and Backups

*Setup fees may apply

**Equipment & Hardware not included
Enterprise
Multiple Sites Access with Monthly & Annual plans

Over 90 staff

Hands-free, face scanning clocking in/out

Checks attendance with shifts

One-click rostering

Server Hosting

Premium Support

Updates and Backups

*Setup fees may apply

**

Equipment & Hardware not included
Check out our Attendance Rota demonstration video to see how it works